Its Time For New
Experiences
Thrills
Adventures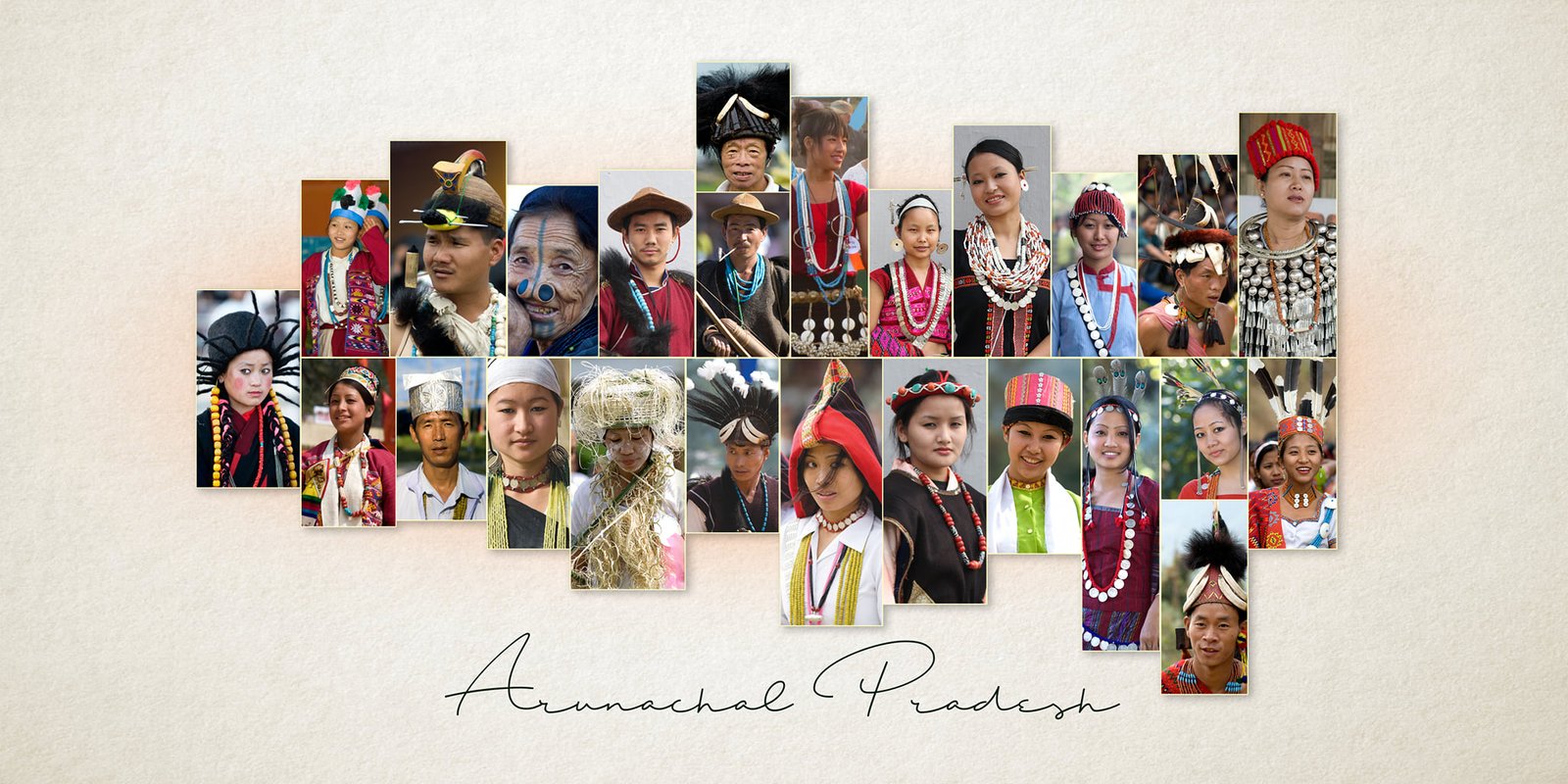 wELCOME TO
ARUNACHAL
PRADESH
Popularly known as 'Land of Dawn-lit-Mountains', Arunachal Pradesh is India's remotest state and the first Indian soil to greet the rising sun. Located on the northeastern tip of India with its borders touching China, Bhutan and Burma (Myanmar), this beautiful land is endowed with dazzling array of flora and fauna that is sure to allure any tourist. More than 500 rare species of Orchids are found in the dense jungles of Arunachal
Welcome To Arunachal Pradesh
Popularly known as 'Land of the Dawn-lit-Mountains', Arunachal Pradesh is India's remotest state and the first Indian soil to greet the rising sun. Located on the northeastern tip of India with its borders touching China, Bhutan and Burma (Myanmar), this beautiful land is endowed with dazzling array of flora and fauna that is sure to allure any tourist. More than 500 rare species of Orchids are found in the dense jungles of Arunachal Pradesh. The misty hills, sparkling rivers, gurgling waterfalls add charm to the beauty of this incredible land. Arunachal Pradesh finds its mention in the literature of Kalika Purana and the great Hindu Epic Mahabharata. It is believed to be the Prabhu Mountains of the Puranas. According to a Hindu mythological legend, Arunachal Pradesh was the place where sage Parshuram washed away his sin, sage Vyasa meditated, King Bhishmaka founded his kingdom and Lord Krishna married his consort Rukmini. Ruled by many powerful dynasties and kingdoms, Arunachal Pradesh India is dotted with innumerable historical monuments and archeological remains, which bear testimony to its rich cultural heritage.
things TO DO IN
arunachal PRADESH
Its snow-capped peaks, pleasant lakes, congenial climate, friendly and hospitable people continue to entice the people who visit. This magical land evokes images of awesome mountain views, remote hamlets, quaint and sleepy villages, magical Gompas, tranquil lakes and mesmerizing mountains.
Bomdila is the headquarter of West Kameng. Located in the western belt of Arunachal Pradesh. Gateway to Tawang. Tourist destinations such as Bomdila, Dirang, Sangti, Shergaon located here...
The deep gorges and narrow valley lead to some amazing landscapes
Papum Pare district is an administrative district in the state of Arunachal Pradesh in India
The altitude of Lower Subansiri district headquarters is 1500 meters above sea level
The name of this district is derived from the Kurung and the Kumey, the two principal rivers which flow through it
Kra Daadi is a district in Arunachal Pradesh in north-eastern India. It was carved out of Kurung Kumey district on 7 February 2015
The district is mountainous rugged and difficult terrain. The river Subansiri has intersected the terrain. Snow-caved Mountains ranges
East Siang district has a long ancient history related with the Chutiya Kingdom. It was probably under Chutiya chieftain rule from a long time, and came under Birpal's rule in the 12th century.
In 1954, the Abor Hill District came to be known as the Siang Frontier Division, which in turn was renamed as the Siang District in 1965.
The name of the district is derived from the mighty Brahmaputra River, which in Arunachal Pradesh is known as the Siang river. It is predominantly inhabited by Adi tribe of Arunachal Pradesh.
The history of Upper Siang can be traced back to the time when Arunachal Pradesh remained as an independent area without any administrative control till the Anglo-Burmese War in 1826 – 6
Dibang Valley District came into existence on 1st June 1980 with its headquarter at Anini curved out from Lohit District. It is named after River Dibang consisting of three major rivers
Lower Dibang Valley district is derived from the mighty river Dibang that flows through the heart of district and finally ends into the BrahmaputrA
Anjaw is an administrative district of Arunachal Pradesh with its headquarters at Hawai. It is bounded on the north by China, on the west by Lower Dibang Valley and Lohit district, on the south by Changlang district and on the east by Myanmar
The name of district is derived from the river Lohit that flows through the district. Prior to 1914, the district was a part of Lakhimpur district
Namsai District comes to its existence on 15th July '2014 with the third bifurcation of Lohit District. Lohit district was a part of Lohit Frontier Division (LFD) from 1954-1965 with headquarter at Tezu.
Changlang District, showered with Bio-diversity and covered with picturesque hills lies in the southeastern corner of Arunachal Pradesh, is the eastern most part of India, having international boundary with Myanmar (Burma)
The District derived its name from the River Tirap which originates from a high peak in Laju Circle. The river flows from the southeast to the northeast part of the district and then crossing over to Changlang district and finally joins into the Buri-Dihing river near Ledo of Assam.
Longding District was once a part of Tirap frontier agency which was created in 1943 covering some areas from Lakhimpur Frontier Track and Sadiya Frontier Track with administrative Headquarters at Margherita town in Assam. TFA was under the charge of a political Officer.
things TO DO IN
arunachal PRADESH
Arunachal is jam-packed with things to do. The hardest part of planning your holiday will be deciding which to do first!
A

n

g

l

i

n

g

T

r

e

k

k

i

n

g

R

a

f

t

i

n

g

W

i

l

d

l

i

f

e

C

u

l

t

u

r

e

H

e

r

i

t

a

g

e
ANGLING
Accommodation in Lower Subansiri is a fantastic option if you're travelling as a group or value having your own space and self-catering facilities.
WILDLIFE
Arunachal Pradesh proudly enjoys the distinction of having the big four namely tiger, leopard, clouded leopard and snow leopard in its jungles
TREKKING
Foreign tourists, particularly adventure seekers are regular visitors who come here to explore the numerous trekking routes located in the mountains.
CULTURE
The culture of Arunachal Pradesh is truly varied in the sense that the state has 26 major tribes including sub-tribes.
RAFTING
Those who have a penchant for river sports make it a point to indulge in rafting on the Siang River which is so thrilling.
HERITAGE
Arunachal Pradesh has many notable spots that bear testimony to its rich heritage.
TOP
DESTINATIONS
#mUST VISIT
What more to say about Arunachal Pradesh. It is one of the most naturally wonderful places in the world. The rich ecosystem that it possesses, with a variety of flora and fauna, is just a part of its beauty as a state.
There are times you are left to wonder if nature has been more kind to some parts of the earth. The world has many places that effer you great experiences, breathtaking moments and amazing views. Some tourist spots have beautiful mountains and stunning valleys; some are deserts but still have a great deal to offer. Each is beautiful in its own way and every place is unique for what it has to offer. While nature plays its game at its will on various locations, mankind had been playing its own game. Very few places have the best of everything and
Arunachal Pradesh is one such place. The state is rich with picturesque beauty that offers relaxation and rejuvenation. The place offers you peace and action. Places of worship or wildlife sanctuaries, you name it; the state has it. 
And Now What Are You Waiting For?
Visit Arunachal Today
For domestic tourist ILP (Inner Line Permit) is required. For Foreign tourist PAP ( Protected Area Permit) is required