PACKAGES
TEZPUR - BHALUKPONG- BOMDILA-
TAWANG
The circuit covers a distance of 350 km starting from Tezpur in Assam to the 17th century Tawang Monastery situated at an altitude of 10,000 ft.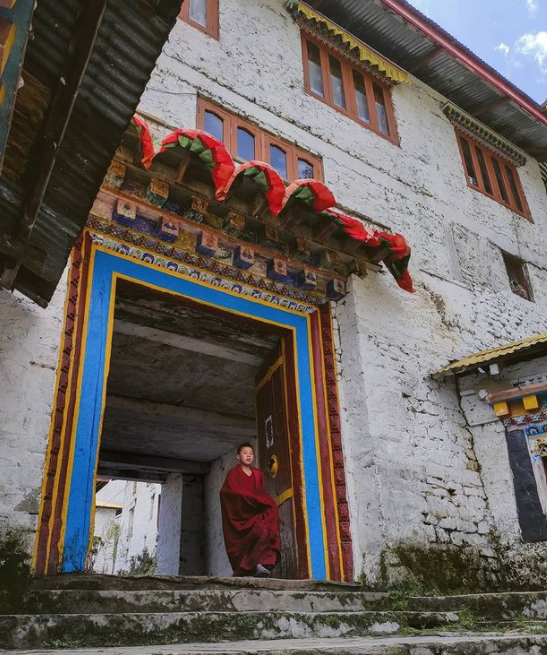 4 DAYS
If you want to explore this circuit, then we would recommend at least 4 days to explore this amazing circuit

ROUTE
Tezpur- Bhalukpong- Bomdila- Dirang- Tawang
HIGHLIGHTS
Tawang Monastery
Sela Pass
Hot Springs
Snowfall
Landscapes
Culture
Transportation
Pickup : Tezpur
Drop Off: Tawang
The circuit covers a distance of 350 km starting from Tezpur in Assam to the 17th century Tawang Monastery situated at an altitude of 10,000 ft.
Bhalukpong:
(Day 1): Situated at 213 metres above sea level, Bhalukpong is the entry point to Arunachal and is 56 kms from Tezpur. The place is famous for archaeological ruins of King Bhaluka who was the grandfather of King Bana of Mahabharata fame and an ancient ruler of the region. A historical fort of 10th-12th Century AD is situated in the foothills of the region and one can see the stone remains of the fort.
Some important remains of King Bahluk's capital and his grandson Bana are preserved here. The Kameng River flows through Bhalukpong providing ample scope for adventure tourism. It is also a beautiful picnic spot.
Tipi:
It is 5 kms from Bhalukpong and is famous for its orchid museum where one can see about 450 species of orchids. Some of these are rare and endangered.
Sessa:
It is 24 kms from Tipi on the way to Bomdila. There is a natural orchid sanctuary spread over 10 sq km. More than 2600 orchids representing 80 species have been cultivated in natural surroundings.
Bomdila:
It is 109 km from Bhalukpong and is the headquarters of West Kameng District. The place is inhabited by tribes like Aka (Hrusso), Miji (Sajalong), Monpa, Sherdukpen, and Bogun (Khawas). The craft centers, monasteries, ethnographic museum and emporium etc. are worth visiting. One can also watch various snow clad mountain peaks from Bomdila including the Kangto and Gorichen Peaks which are the highest peak of the state.
Dirang:
Dirang is 42 kms from Bomdila. The place is famous for hot water springs where people take bath to cure skin ailments. Places worth visiting here are the apple and kiwi orchards, National Yak Research and Breeding Center at Nigmadung, Sheep Breeding Farm and the Sangti Valley where Siberian black necked storks visit during winter.
Sela Pass:
It is 45 kms from Dirang on the way to Tawang. Sela Pass is the world's second highest motorable pass at an altitude of 14000 ft. The serene crystal blue water natural lake and the surrounding landscape are truly pleasing to the eyes and senses.
Nurannang:
It is 12 kms from Sela Pass and is famous for cold water snow and rainbow trout fish hatchery where one can go fishing in the chilly waters.
Jaswant Garh:
Located at a distance of 4 kms from Nuranang, Jaswant Garh is a memorial erected in the memory of Veer Jaswant Singh of the 4th Garhwal Rifles and a recipient of Mahavir Chakra (Posthumous) who alone stopped the Chinese Army for 72 hours during the 1962 aggression.
Tawang: (Day 3)
Tawang Monastery which is an important seat of Mahayana Buddhism is located here. This world-famous monastery of the Gelukpa was founded during the 17th century by Mera Lama Lodre Gyaltso who is considered as a contemporary of the 5th Dalai Lama. It is Asia's second largest monastery and India's largest which controls 17 Gompas in the region. The highlights of this monastery are the imposing three-storied assembly hall and the 28 ft high golden statue of Lord Buddha. There is also a big library which has an impressive collection of ancient books and manuscripts. The famous Buddhist gold inscribed scriptures
Kangyur and Tangyur are preserved here.
Another attraction of Tawang is the Urgyelling Monastery which is considered sacred as it is the birth place of Thangyang Gyatso, the sixth Dalai Lama. Bramadung Chung, Sengsarbu Ani Gompa, Gyanggong Ani Gompa are also well known nunneries and monasteries with the Ani Gompa being one of the oldest in the country.
There are also beautiful natural Lakes in Tawang like the Sangetsar Lake which is known for its scenic surroundings as well as rare avi-fauna like snow pigeon and musk deer and the PTso Lake for its picturesque landscape.
Other attractions include the War Memorial, Craft Centre and the local markets.
For details contact:
District Tourism Officer Bomdila
Ph No- +91 – 3782 – 222049
District Tourism Officer Tawang
Ph No- +91 – 3794 – 222359