Dibrugarh
Deomali - Hakanjuri
Khonsa
THE LAND OF THE RISING SUN
Tirap never fails to enchant its tourists with gushing rivulets, green and vibrant orchids and the freshness in air which heals the restless mind. Another spectacular attribute of this place is the ethnicity of tribals and their festivals, fairs and flawless artworks which are created with intense dedication.
Tirap district is located on the south eastern part of Arunachal Pradesh and is spread across 2363 square kilometers of area. It shares its boundaries with Nagaland, Assam and Myanmar. The district is culturally rich and sound. There are jewelry made from beads and headgears, elephant tusks and several other artifacts which mark its uniqueness. Tirap is a treasure for eco lovers and adventure enthusiast as they indulge in trekking, camping and what not, in the lap of nature far beyond artificial cities.
It's headquarter is a town named "Khonsa"
Khonsa, a tiny hill station in a valley surrounded by the Patkai ranges, is the headquarter of Tirap district in the state of Arunachal Pradesh. It was created during the British period and was one of the five earliest districts of the state. Khonsa borders Myanmar in the east and Assam in the south. Surrounded by panoramic views of thick forests fringed by hills, Khonsa is a paradise to the visitors eye. This town in Tirap valley is surrounded by the majestic Patkai ranges. The streams, deep gorges, dense forests and snow-clad hills add to the spectacular beauty of the place. The forests around Khonsa host wild beings from Tigers, Leopards, Jackals, Wild boars, Bears, Barking deer, Red Panda, Musk Deer, Mithun and numerous species of Rodents. One can find White gibbon monkeys swinging from branch to branch at Khonsa. A perfect place for all those who love adventure, Khonsa offers an exhilarating trek through dense forests. Blessed with numerous rare species of orchids, during April, the forests treat everyone's eyes with these rare and exotic blossoms. The culture of the land is colorful too. A spectacular attribute of this place lies in the ethnicity of tribals and their festivals, fairs and flawless artworks which are created with intense dedication.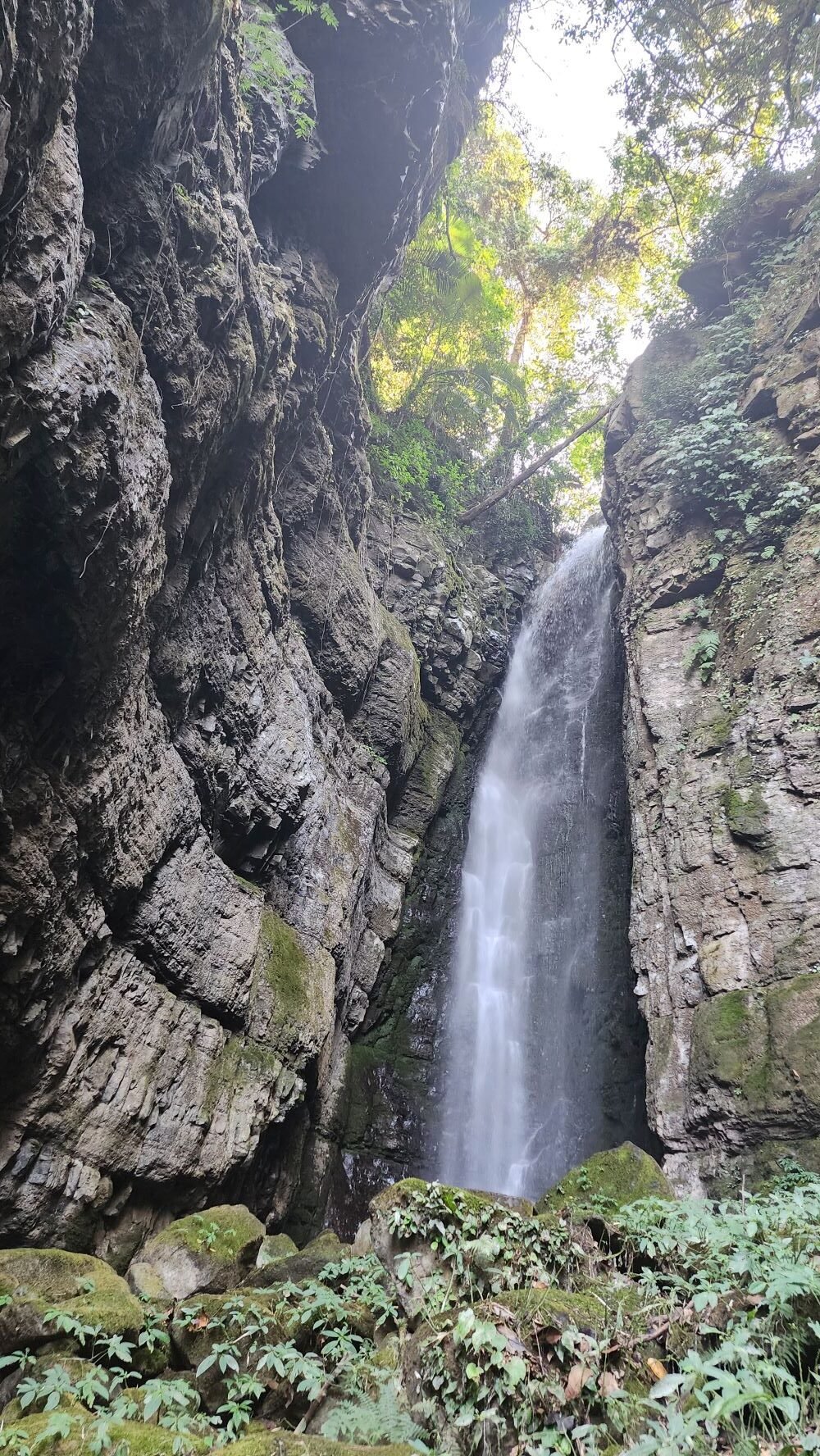 Eco Tourism
Eco tourism should also be one on the list, as Tirap district is covered with picturesque lush green high hills in which villages are situated on the hilltops with houses huddle together made of bamboo, curved wooden pillars and toko roof which itself is eco-friendly and blends well with the environment it would be a paradise for people to retreat from the hustling bustling metropolitan cities.
Traditionally every village of Tirap has been practicing the art of keeping dense forest grove's undisturbed usually a little far from their settlement and cultivation areas and the district also has officially recognized forest reserves like the Hukanjuri –Deomali reserve, Borduria -Bogapani  reserve and  Paniduria village U-Shape reserve  which is home to many endanger species of Flora and fauna i.e. the Hoolock Gibbon, the Great Indian Hornbill, many spices of wild cats, orchids, Butterflies etc .
It can be of great interest to Environmentalist, wild life photographers, Researchers and to folks passionate about Bird watching, Jungle safari, forest retreat etc.
Introducing trekking from one village to another could be of great sport and adventure which could draw the interest of many. As almost all the villages in Tirap District have a connecting foot trail from one village leading to the other some which needs to be rediscovered.  Many of this old forgotten trial have a huge adventure tourism potentiality which could bring benefit to many isolated villages boosting rural tourism if only some basic steps are taken to promote these unexplored destinations. There are still existing trials like the Longchang -Sala -Lam which used to be an important foot trail connecting serval Nocte villages even extending upto the neighbouring territory The wancho Tribe.
Cultural Tourism.
Tirap District is a home to many different communities; Nocte,Tutsa and Ollo Nocte.  All these tribes have their own distinctive vibrant culture and identity with eye-catching colorful costumes, practices and festivals.
Festivals: Three major festivals are held every year in Tirap. Chalo Loku on 25th November of the Noctes, Pongtu on 11th April of the Tutsas and WorangJuku on 12th Feb of the Ollo Nocte of Lazu area.
Attire: The Nocte, Tutsa, and Ollo Nocte have their own distinctive traditional attires and costumes.
Human skull: The tribes of Tirap were once known for their ferocious head-hunting practices and almost all the paramount villages had the tradition of preserving the enemy heads taken during a successful raid but many villages have lost those relics either to fire accidents or due to religion.There are only two villages left in the whole of Tirap who have manage to uphold the relics from the time of headhunting. Lapnan Village which is 4 kms from the Headquarter has Paang where the enemy skulls are still displayed. The other village is Kheti village 7 kms from the Hq.
Tattooing culture: The tattooing culture was very much prevalent in the entire region of Tirap. Men got their Tattoos after taking part in a successful head-hunting expedition, while it's was almost mandatory for a girl to get a tattoo on reaching adolescent.The Nocte, Tutsa and Ollo Nocte had their own different tattoo pattern.At Luthong village 6 kms from Khonsa you can meet the two last headhunters of Tirap who had earned their prestigious headhunting tattoos after taking heads of enemies from Myanmar who had crossed into their village and killed someone from their clan.
Local cuisine: Jumin is a local wine which is brewed out of millet, red rice or tapioca it is quite different from the Local wine found in other parts of Arunachal. The food mainly consists of Sticky Rice, jhum red rice, fox tail millet, leafy vegetables, taro Wakdi-tuk is a Pork sausage prepared using indigenous local herbs and spices and meat chopped finely and stuff inside the pork intestine which later is cook in a bamboo.
Handicrafts & Handloom: Handicrafts artisans can be seen on visiting villages like Luthong, Lazu, Lapnan, Thinsa
Woodcarving: wood carving can be seen in craft center Khonsa
Paang (Traditional Institution): exist in all the villages of Tirap.
Salt well: The noctes have been making and trading salt since the time immemorial. Despite the geographical location of Tirap while the generic source of salt seem to be near seas, salt runs deep in the heritage of Noctes. The ingineous method of salt making can be witnessed in certain villages and is a sight to cherish. Though there is left only a few villages who indulges in salt making tradition, one of the villages named Chasa can still be witnessed practicing the method. However this art is on the verge of extinction.
Lime powder: Though injurious to health, the Noctes can be seen chewing betel leaves and areca nuts occassionally. To enhance the taste, one often uses lime (chuna) which improvise the experience. Since unavailability of commercial lime to the Noctes, they would make lime/chuna out of shell of a particular species of snail. The method can still be witnessed in certain villages. However this art is on the verge of extinction.
Gun/gunpowder: The Noctes have a rich history of being a warrior tribe. Like all the wars are fought with weapons, the Noctes however had the technology to build ranged weapons such as musket rifles and also gunpowders to be used as propelling charges. This art of making inventive weapons can still be witnessed in some villages. However this art is on the verge of extinction.
Bamboo Rafting: Before the arrival of vehicles, the Noctes had one reliable mode of transportation to the parts of Axom. One such mode of transportation was bamboo rafts. These rafts were used as a major mode of transportation of local commodities to be bartered with the people of Axom in turn of other goods. As for today, one can enjoy rides on a bamboo raft in the waters of Tissa river, Dihing river etc.
Longsering: Myth is a predominant factor in any indigenous tribe. One such mythical places is Longsering which according to folklores is a haven for angels. Longsering is located in the middle of deepest jungle. In the peak of longsering hill lies a huge pile of rocks which has mythical relevance to Nocte culture. It is known to no one who gathered the rocks on the peak. It is believed that this pile of rocks were a primary relevance to perform rituals by the shamans in the past. This particular hill is also home to spectacular orchids which blooms in the moth of April and June. An adveturous trek can be carried out to this location from the village of Paniduria.
Juruh: Juruh is a community fishing event observed by the Nocte tribe. It is done in the winter months. Juruh is held in the stretch of Tissa river where it serves as natural boundary between the Noctes of Ranglamja belt and the Wancho villages. This can also be treated as a form of event based tourism.
'Things to do in Tirap'
Khonsa Museum:
Built in the year 1956, this museum houses some of the most amazing artifacts which represents different cultures of the people in Arunachal Pradesh. This is a major attraction for the people who visit Khonsa to see exhibits of various bamboo and cane work and also colorful handlooms.
This museum is especially known to exhibit tribal artifacts. The museum provides an insight into the culture and lifestyle of the people of Tirap. Guns, swords and other weapons are also displayed here.
Kheti and Lapnan village:
These are the two villages in Tirap, are home to Nocte tribes which are the main tribes of Tirap as they are in the majority of the region.
The human skulls from the time of head hunting are preserved in the dormitories of both villages to reflect the headhunting past. The villages live simple lives fulfilling basic needs.
Adventure Sports:
There are a lot of options for adventure sports that people indulge in this area like trekking, camping, mountaineering and others. It is a great retreat and an exquisite escapade from boring and monotonous life.
Games and sports:
People in Tirap indulge in lots of other sports besides adventure sports. There is Kiko Kham which means stilt walk played by upper part of the bamboo pole used as a foot hold and usually the tournaments take place during the winter season.
Then there is Sakchin tam which means arm hold which is played by two individuals snatching a stick using the strength of their arm; this tournament takes place four or five days before Oriah festivals of the Wancho origin villages. Another famous sport is Jaam which is a wrestling game played in Wancho origin areas and there are no specific timings for the tournament of this game
Things to keep in mind before traveling
Every tourist visiting Arunachal Pradesh needs to obtain an Inner Line Permit(FOR DOMESTIC TOURIST) and a Protected Area Permit(FOR FOREIGN TOURIST) which can be collected from Delhi, Kolkata, Guwahati or Tezpur airports.
The weather in the north-east is pretty unpredictable, so be prepared to have delays due to the bad weather.
Locals are friendly and helpful. Be patient as not everyone will know fluent Hindi or English.
Sometimes cell phone networks don't work well in remote areas, so inform your family or friends about your whereabouts whenever possible.
Don't forget to carry some ready to cook food packets or instant noodles if you're strictly a vegetarian.
Carry extra batteries, power banks and most importantly warm clothing.
Keep at least a couple of extra days in hand in case of any problems like landslides and bad weather on your way.
By Air
Owing to its mostly mountainous terrain, Arunachal Pradesh doesn't have its own airport. If you want to fly to Arunachal, you have two options, North Lakhimpur's Lilabari Airport and Guwahati's Lokapriya Gopinath Bordoloi International Airport, both in Assam. Out of these Lilabari is the closest one to Itanagar, Arunachal's capital city. It receives flights four days of the week, mostly from Guwahati and Kolkata.
The distance of 72 km between Lilabari Airport and Itanagar can be covered in 2 hours. You can get on a state transport bus or hire a taxi, both of which are easily available outside the airport. But, if you're looking for better connectivity and more flight frequency, Guwahati Airport is the better option. It receives flights from all the major cities around the country like Mumbai, Delhi, Chennai and Kolkata. But Guwahati to Itanagar by road is around 315 km which would take about 8 hours to cover.
A flight from Guwahati to Lilabari Airport would take much less time but cost a bit more than a bus or a taxi. Guwahati Airport also handles international flights from countries like Thailand, Nepal, Singapore, Malaysia and Japan.
By Railway
A train journey not Arunachal Pradesh is a fest for the eyes, and you will come across some of the most beautiful sights along the way. The mountains may slow you down but offer some breath-taking vistas in the bargain.
At 15 km the Naharlagun railway station in Arunachal Pradesh is the closest one to its state capital, Itanagar. It was started in 2015 and handles few trains as of now like the New Delhi – Naharlagun Arunachal Express and Naharlagun – Guwahati Intercity Express. Once you alight at Naharlagun, you can easily find state and private buses which will take you to Itanagar. You can also hire a taxi, although it will cost you more.
At 34 km, the Harmuti Railway Station in Assam is a bit farther away, but has more trains passing through. It will take you 1 hour 15 minutes to reach Itanagar by road by bus or taxi. But the best way to reach Arunachal Pradesh by rail is to come into Guwahati Railway station and continue onwards by train to Naharlagun. Guwahati enjoys the best connectivity in the region with the rest of the country. You can reach Guwahati from major cities such as Mumbai, Bengaluru, Chennai, Delhi and Kolkata.
By Road
Trains and aeroplanes might be the fastest ways to reach Arunachal Pradesh, but a road trip is the most interesting one. The winding mountain roads will challenge your driving skills and awe you with stunning vistas. The unreal scenery seems straight out of a picture postcard. The twisting roads add an element of drama while snaking sinuously over the mountains and through the valleys.
The state-owned Arunachal Pradesh State Transport Service (APSTS) has its headquarters in Itanagar. It runs its bus service to some major district headquarters like Tezpur and Guwahati in Assam, Shillong in Meghalaya and Dimapur in Nagaland. Every town and village in Arunachal Pradesh has its own bus station, so you won't be left stranded.
Apart from buses taxis are the only other form of public transport. If you're driving yourself, you will find many options. National Highway 52, NH 15 and NH 415 are the national highways that run into Arunachal Pradesh. You can reach Itanagar from Banderdewa, North Lakhimpur, Tezpur and Guwahati.
October and April are the best months to visit Arunachal Pradesh which are the winter and the spring months for the state. Arunachal is located at a high altitude, and so has pleasant weather throughout the year. During the summers (April to June) temperature might be too high to explore during the peak daytime hours. July to September is the monsoon season in the state when the terrain transforms into a beautiful green paradise, but many tourist attractions may be closed due to heavy rainfall.
| Seasons | Months | Temprature |
| --- | --- | --- |
| Summers | March to june | 20 °C – 32 °C |
| Monsoon | july to September | 28°C – 32°C |
| Winters | November to February | 2°C – 18°C |